Resources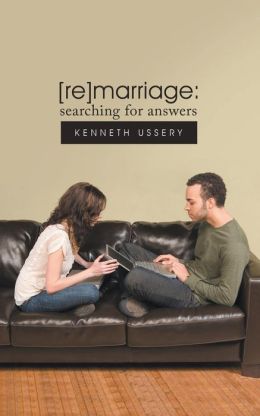 Help for remarriages
Marriage is hard. Remarriage is harder. [re]marriage: searching for answers provides practical and spiritual tips to help your remarriage and blending family be all they can be. Click here to order.
Seminars, Conferences and Women's Events
"Speaking into the lives of fellow travelers is a passion. Life's experiences, love of God's Word and the truth found in Christ are the tools God has given me to share courage, strength and an overcoming spirit in the face of all life may bring."
For three decades Teri Ussery has shared hope and encouragement through seminars, conferences, and women's events. She would love to come speak to your group bringing the message of truth, inspiration and power through God's Word. Contact Teri at teri.familyredesign@gmail.com
Group Seminars
Seminars are available for church groups, community groups, schools ... anyone who desires to to strengthen [re]marriages and step-family relationships. Contact us at teri.familyredesign@gmail.com for information on scheduling a seminar for your group.
Bible Study for Blending Families
The BE-Attitudes for Blending Families: Lessons on the Mountain, provides practical, biblical counsel on how to successfully maneuver blending yours and mine. Experience what the Bible has to say about the issues unique to blending families. Designed for personal, couples or small group study. Click here to order.
Leadership Team Building Workshops
Leading From Your Strengths Profiles empower Christian leaders, churches, and ministries to discover their God-given strengths, and to lead from their strengths, being stronger for it individually and as a team.
Ken & Teri Ussery are Level 1 certified trainers who bring powerful information to help your team grow and strengthen while having a great time together! Email teri.familyredesign@gmail.com to schedule a workshop for your church staff, ministry team, or leadership team.
Bible Study for Women
Do you ever long to find joy in the midst of everything daily life brings? Regardless of your season or experience, Jesus has encouragement for you! On your own or in a small group, this 8-week study will encourage you on your journey and teach you how to truly experience the JOY-FILLED life. Contact teri.familyredesign@gmail.com to order.
Encouragement in the Storm
Often we can view the struggles and challenges of life as stumbling blocks. But Teri encourages readers to transform those stumbling blocks into stepping stones that lead to a life of hope and empowering. Designed for personal as well as group study, Living in the Light of Grace is a 6-week challenge to find hope and encouragement, no matter the circumstances. Contact teri.familyredesign@gmail.com for ordering information.